| | |
| --- | --- |
| | |
| | |
Click HERE For The 5th Anniversary Page


This memorial website was created in the memory of our son, Trent Oatmon Parker who was born in Stigler Oklahoma on October 15, 1984 and passed away on August 22, 2003. He died in an accident about three miles from our house. He was eighteen years old. When asked what I miss most about him I just say, "His goofiness". Trent was the fun that lived in our house. We sure miss you, Son.
__________________________________________________________________________





__________________________________________________________________________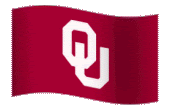 Trent Loved OU Football!



This reminded me of Trent. He loved South Park. ha ha!
__________________________________________________________________________
Me and Mary

When Mary had her little boy and held Him on her knee
She did not see the Savior who died for you and me.

She did not see the Son of God, the Savior of the world
She saw a precious baby and her heart was filled with love.

And when her Son was on the cross,
as He died for you and me,
She did not see a Savior but a boy with skinny knees.

When I had my baby boy and held him on my knee
I didn't see the future, or what my boy would be
I saw the cutest baby boy and was proud as I could be.

And when my boy was eight years old,
At a church camp in the hills
He felt he had a need that only yours could fill.

So down he went, that little lad,
and bowed down on his knees
He asked your Son to save him, and your Son said,"I will."

So when I think of my son, I think of you and yours.
Your Son had to die that day, for my sweet boy to live.

By Janet Parker
In Memory Of My Son
Trent Oatmon Parker
10/15/84 - 08/22/03
_________________________________________________________________________

TRENT'S STORY
Well actually I guess it's my story.

It was a normal Friday. Get up, go to work, etc. etc, or so I thought …

After I got off work I started home and met
Trent
in town.

He pulled me over and we talked for a while and of course he asked for a little money (that was normal). After we talked for a while I told Him I had to go.

I said, "I love you son" and He said "I love you too Mom."

That was the last thing we ever said to each other.

But what a gift!!

I don't think that He really stopped me for the money; I think God was letting us say our goodbyes.

At
Tommie and I went to town to do our walking (that too was normal).

As we were getting back to our truck we heard an ambulance go through.

As it was out our way we decided to go see what had happened.

When we got to the scene, Tommie, being a Baptist Minister, got out to see if He could help.

I stayed in the truck.

I started to see people I

knew, and started to have a feeling of dread. Tommie came back and told me that it was
Trent
.

He and his friend Blake had had an accident and they were working on
Trent
.

They were going down a dirt road about 45 mph and as they went over a low water dam,
Trent
lost control of the pickup.

They ran off the road and hit some trees.

He told me to stay there and wait.

And I did.

I still feel guilty about that.

When a child is hurt, they want their momma.

I don't know what happened to me.

I just sat there.

Tommie came back to tell me that they were calling in LifeFlight and were taking Him to
Tulsa
.

We ran home to get our pickup and went to the baseball field where the LifeFlight was to land.

Tommie got out to be with
Trent
.

Again, I just sat there.

In a little while He came back and said that
Trent
was gone.

The coroner's report said He died of blunt head trauma.

The rest of that night is kind of hazy but a song kept going through my head. "I've got more to go to Heaven for than I had yesterday." My cousin Polly came down from
Michigan
for
Trent
's service.

She sang that song.

We take for granted that our kids and grandkids will all be here when we're gone.

That's the way it is normally, but not always.
Trent
you always said, "I don't want to grow up, I'm Peter Pan".

Every time I see Peter Pan I think of you.

Son, if I had known that we would only have you for eighteen years I would have taken more pictures, taken more time.

We all think we have time.

That's not always so. Thank you, Son, for every kiss, every hug, every "I love you!"

We all miss you and love you so much.

Mom
__________

_____________

________________________________________________


Visit the Memorial website of Trent's friend, Brandi Davis-Greenwood, by clicking the following link:
http://brandi-davis-greenwood.memory-of.com/About.aspx


Visit the Memorial website of Trent's friend, Nathan Bird, by clicking the following link:
http://nathan-bird.memory-of.com/About.aspx


Visit the Memorial website of Trent's friend, Pamela Cleveland-Argo, by clicking the following link:
http://pamela-clevelandargo.memory-of.com/About.aspx


__________

_____________

________________________________________________


click this link to visit and learn more about Trent, our OU Fan!!

http://trentoatmon.tripod.com/